Dr. Jason R. Huse feels fortunate to have the ability to serve his community by improving people's dental health, self-image, and self-esteem. "Our office is able, through the support of our referring doctors and patients, to build self-confidence and a positive self-image in people, which could lead to increased social and career success, and even a better attitude toward life... that's a gift for everyone involved."
Education and Experience
Dr. Huse completed his undergraduate studies at the University of Wisconsin Eau Claire, where he graduated Magna Cum Laude with a Bachelor of Science degree. He then went on to the University of Minnesota, School of Dentistry, where he received the Minnesota Association of Orthodontics Award (for excellence in orthodontics), the Omicron Kappa Upsilon Academic Achievement Award (for a 4.0 GPA), School of Dentistry Academic Excellence Scholarship (all four years), Dr. Raymond J Gill Endowment Scholarship (for excellence in Prosthodontics), and Army Health Professional Scholarship. Dr. Huse was also a class officer, who graduated with distinction and was elected into the national honor societies of Omicron Kappa Upsilon and Phi Kappa Phi for being ranked in the top 10% of his graduating class. He was then accepted into the orthodontic specialty program at the University of Minnesota. After receiving his certification as an orthodontic specialist, he served three years in the Army as an orthodontic instructor in both an advanced education in general dentistry and oral and maxillofacial surgery program at Fort Lewis, WA.
In the Community
Dr. Huse believes in giving back to the community and has contributed to the local high school athletic programs, graduations, and fundraisers. He has sponsored community education soccer and baseball programs and donated to women's shelters, various church missionary trips, and HELPS International. He is also the only contributing orthodontist in the St. Cloud area to the Smiles Change Lives Program, which is a national non-profit organization that delivers life changing, medically necessary orthodontic treatment to children from low-income families.
Continuing Education
As a testament to his commitment of excellence, Dr. Huse has been named one of "America's Top Dentists" and one of "Minnesota's top Orthodontists" in a survey taken by Consumer's Research Council of America. The independent survey polled area dentists and asked, "Who would you trust with your own family's teeth?" Dr. Huse is proud to accept this highly coveted award and thanks the area dental professionals for their continued confidence and support. Visit their website for more information.
Dr. Huse believes strongly that education does not stop at graduation. Therefore, he regularly attends continuing education lectures and seminars to stay current on the latest advances in orthodontics. He is also a member of the following professional organizations:
American Association of Orthodontics (AAO)
Midwestern Society of Orthodontists (MSO)
Minnesota Association of Orthodontists (MAO)
American Dental Association (ADA)
Minnesota Dental Association (MDA)
St. Cloud Dental Society
Great River Study Club
Outside the Office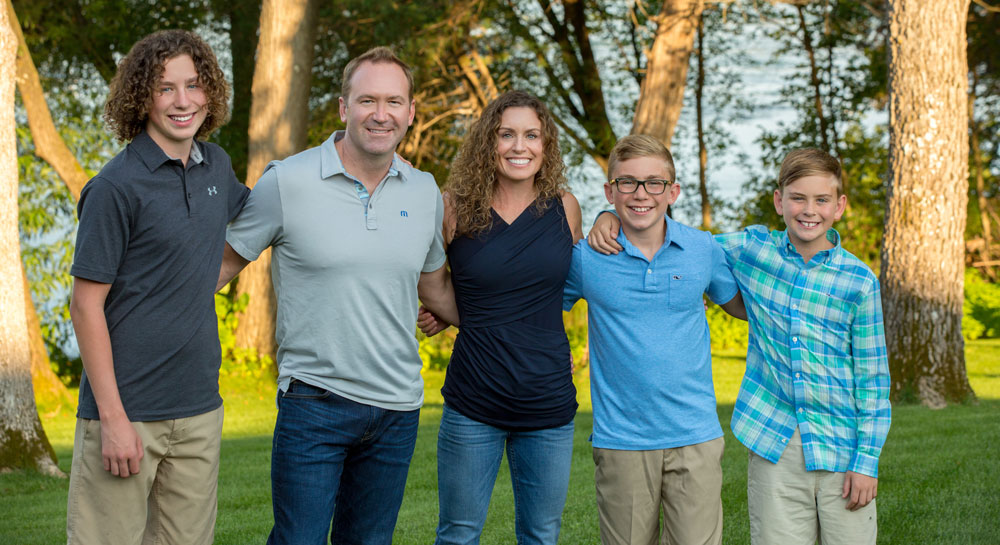 Dr. Huse enjoys spending his spare time with his wife Mindy and their three sons Cameron, Evan, and Graham. He also enjoys golfing, exercising, spending time outdoors, traveling, and watching movies.